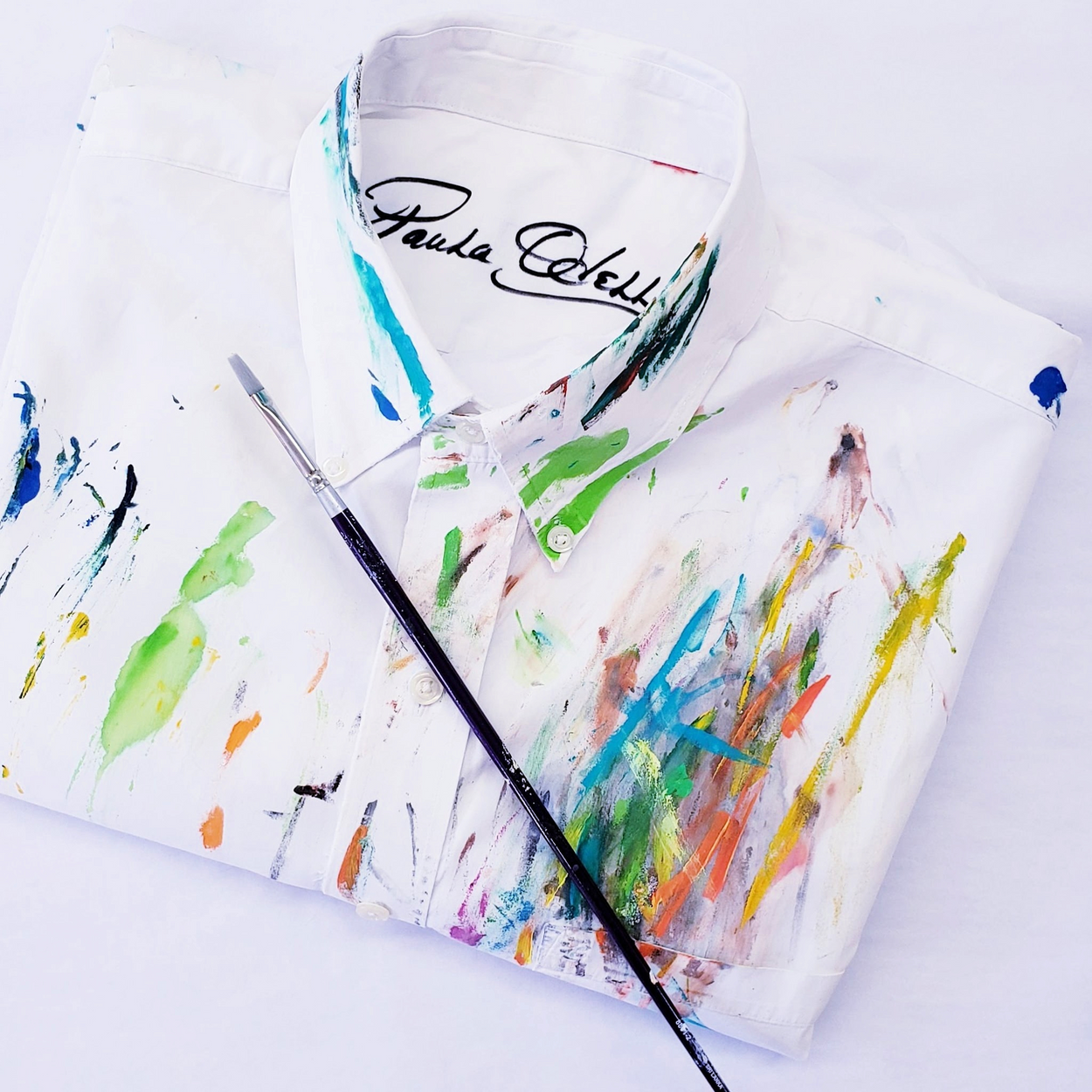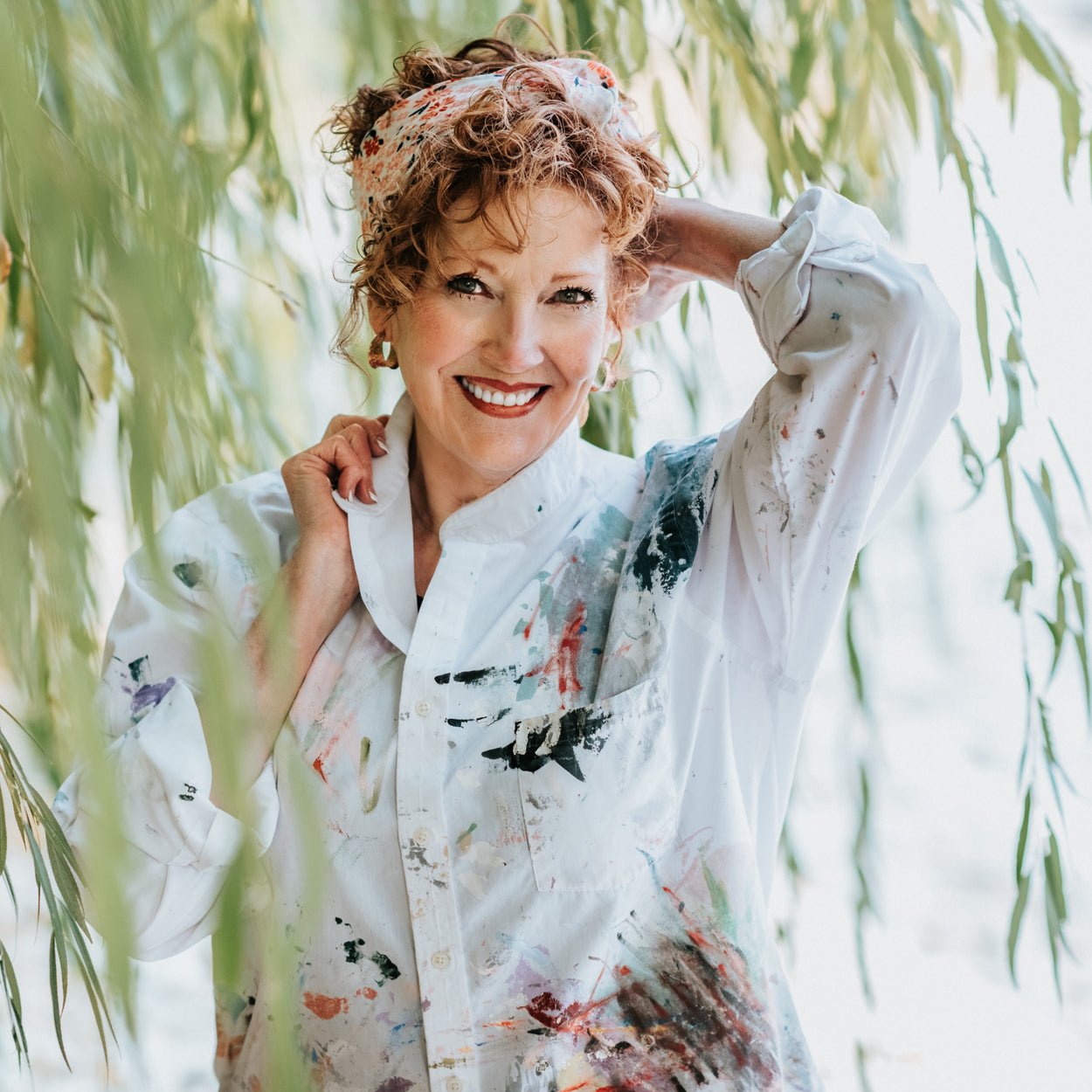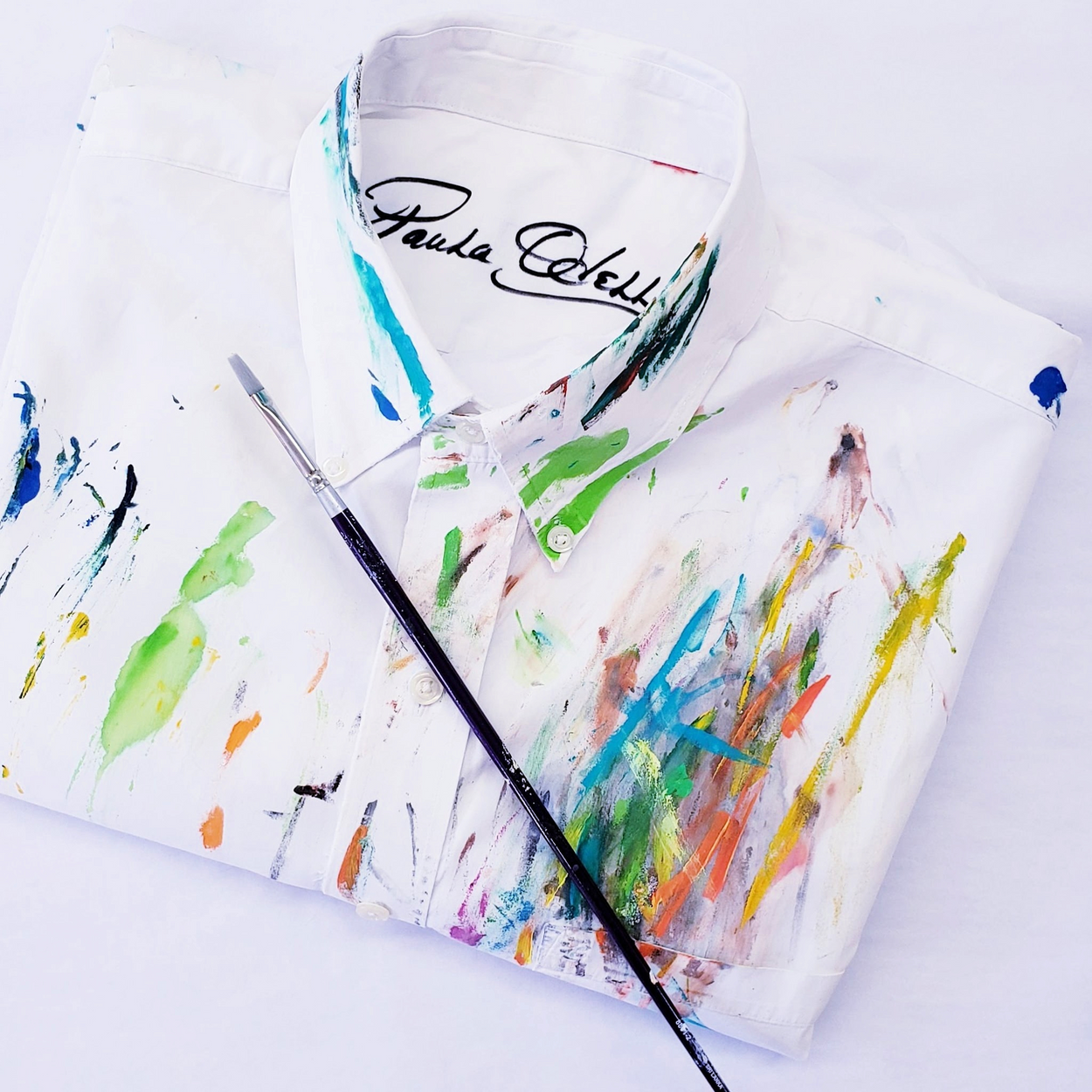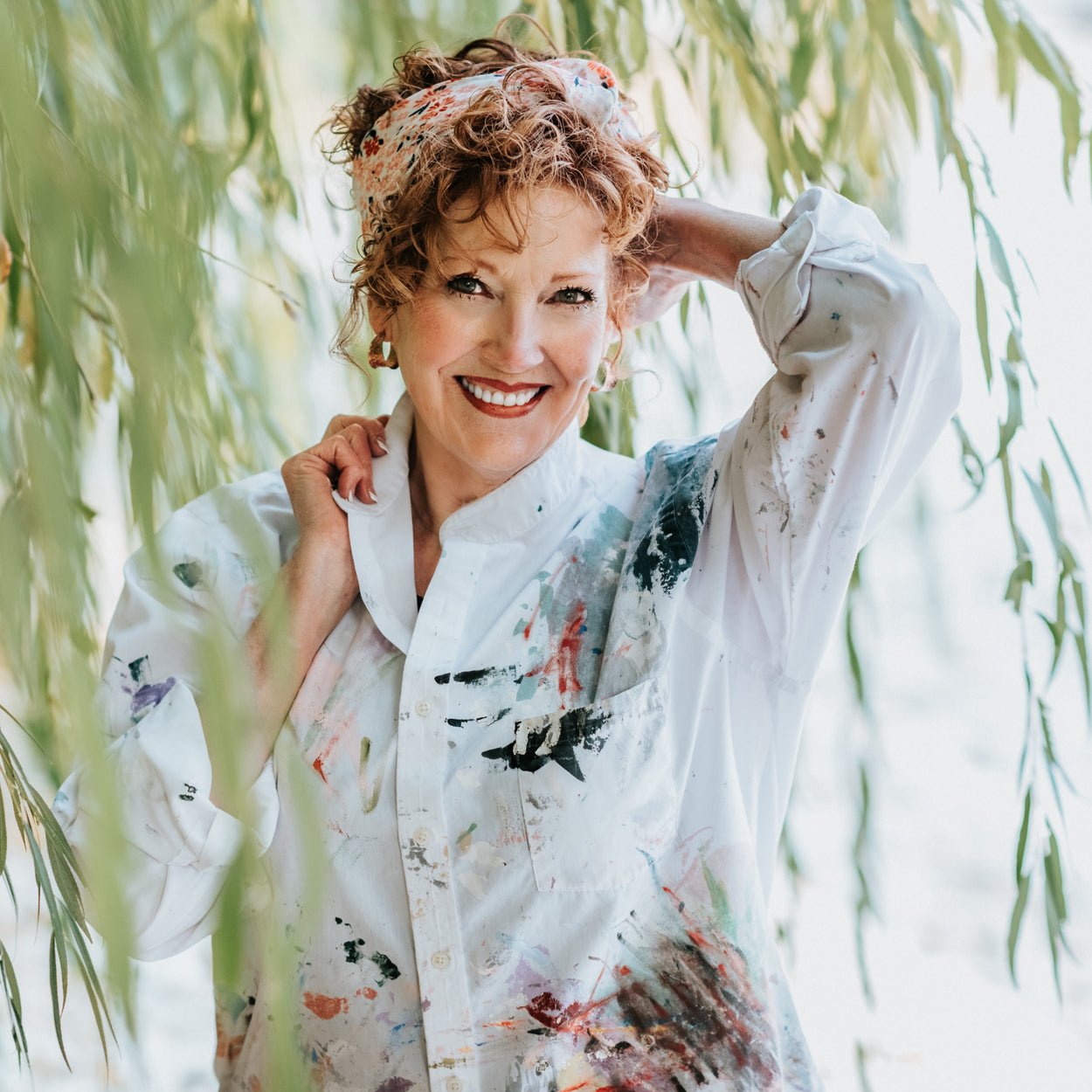 Paula K Odell
Paula's Paint Shirt
Sometimes... it isn't just the painting that is the work of art!
Each shirt is uniquely it's own!
A little worn and even a bit tattered from collecting the strokes 
of paintings gone by.
If you look closely, I think you will see remnants of love that make 
this shirt it's very own piece of art!
May you wear it with JOY!
Size... Men's Large

©2022 All Rights Reserved