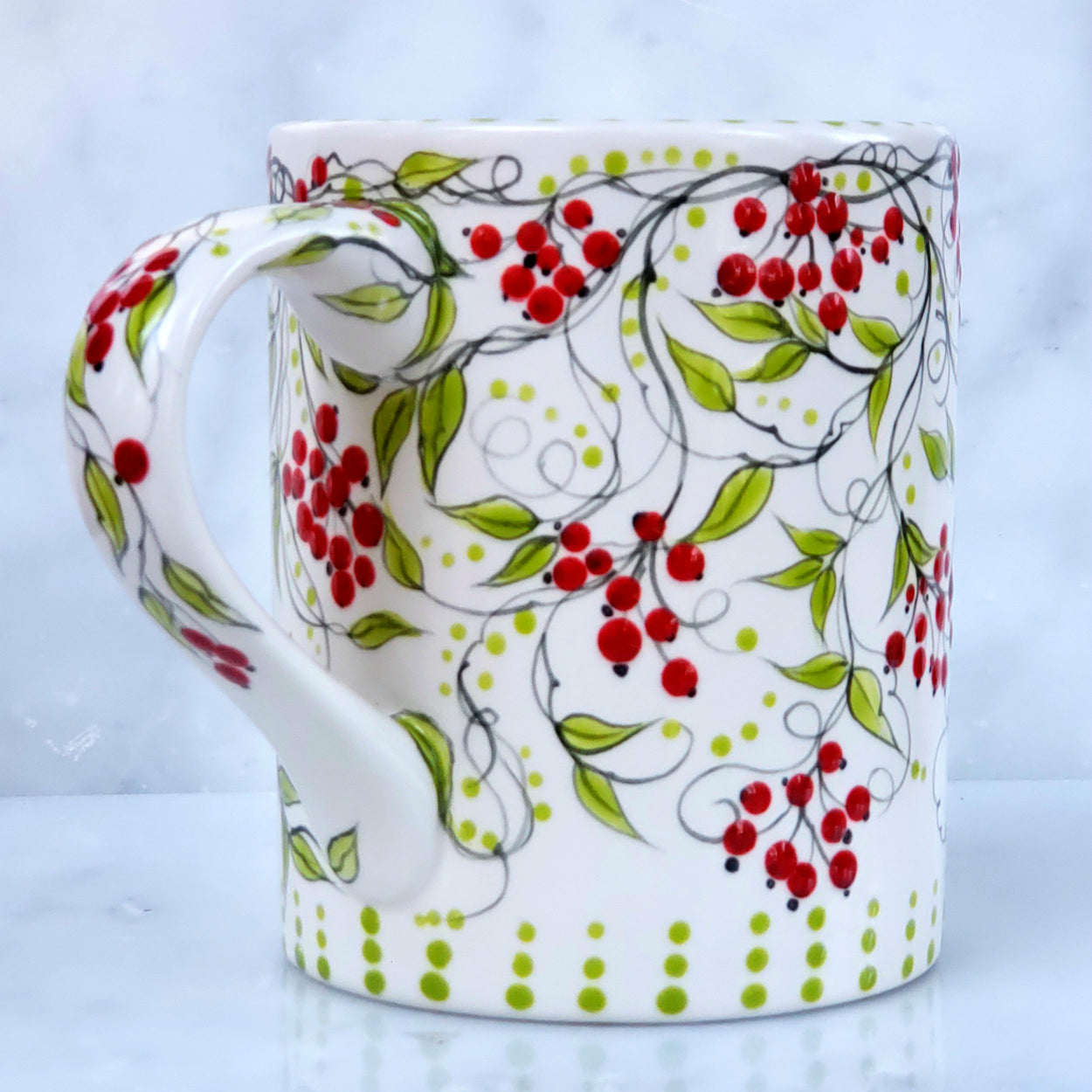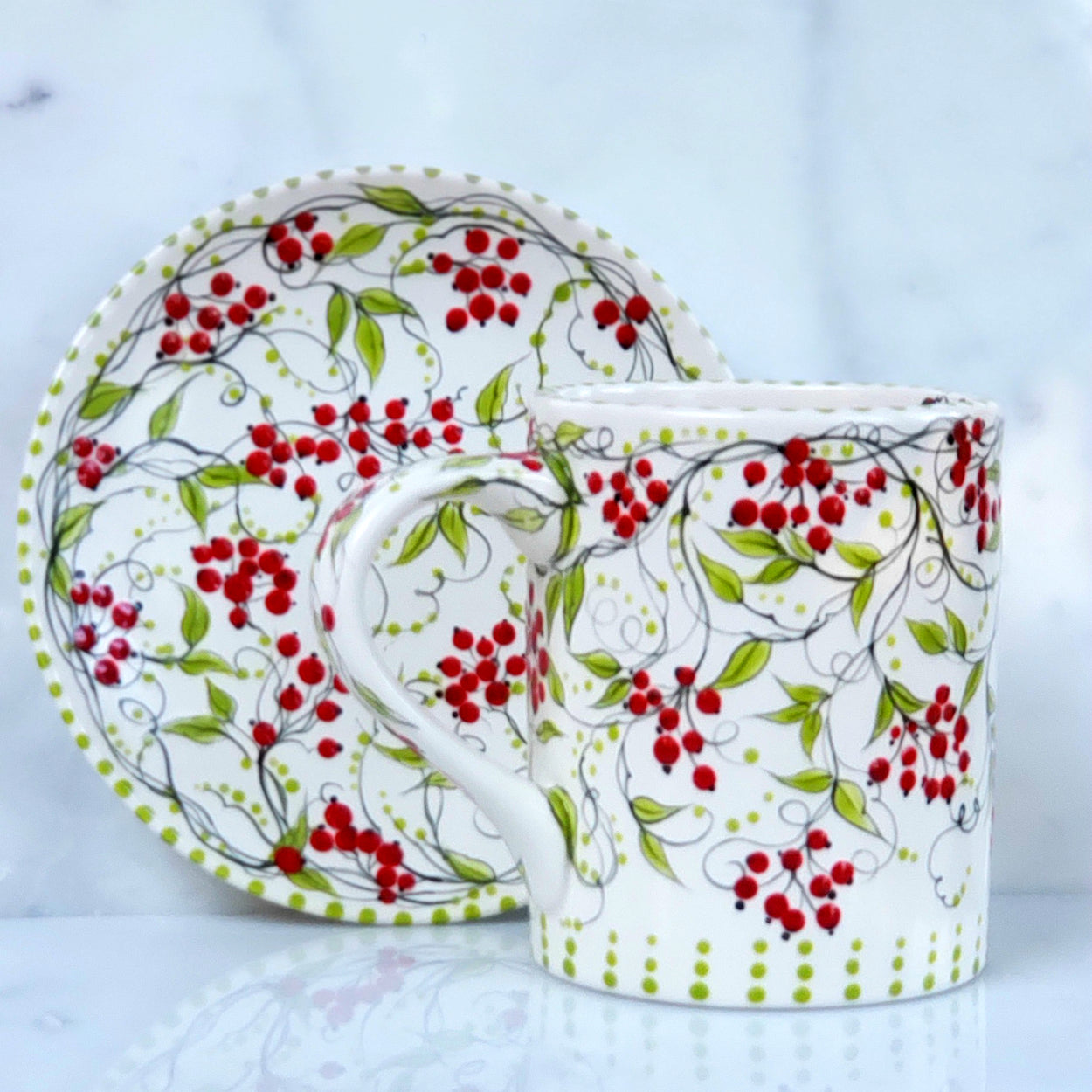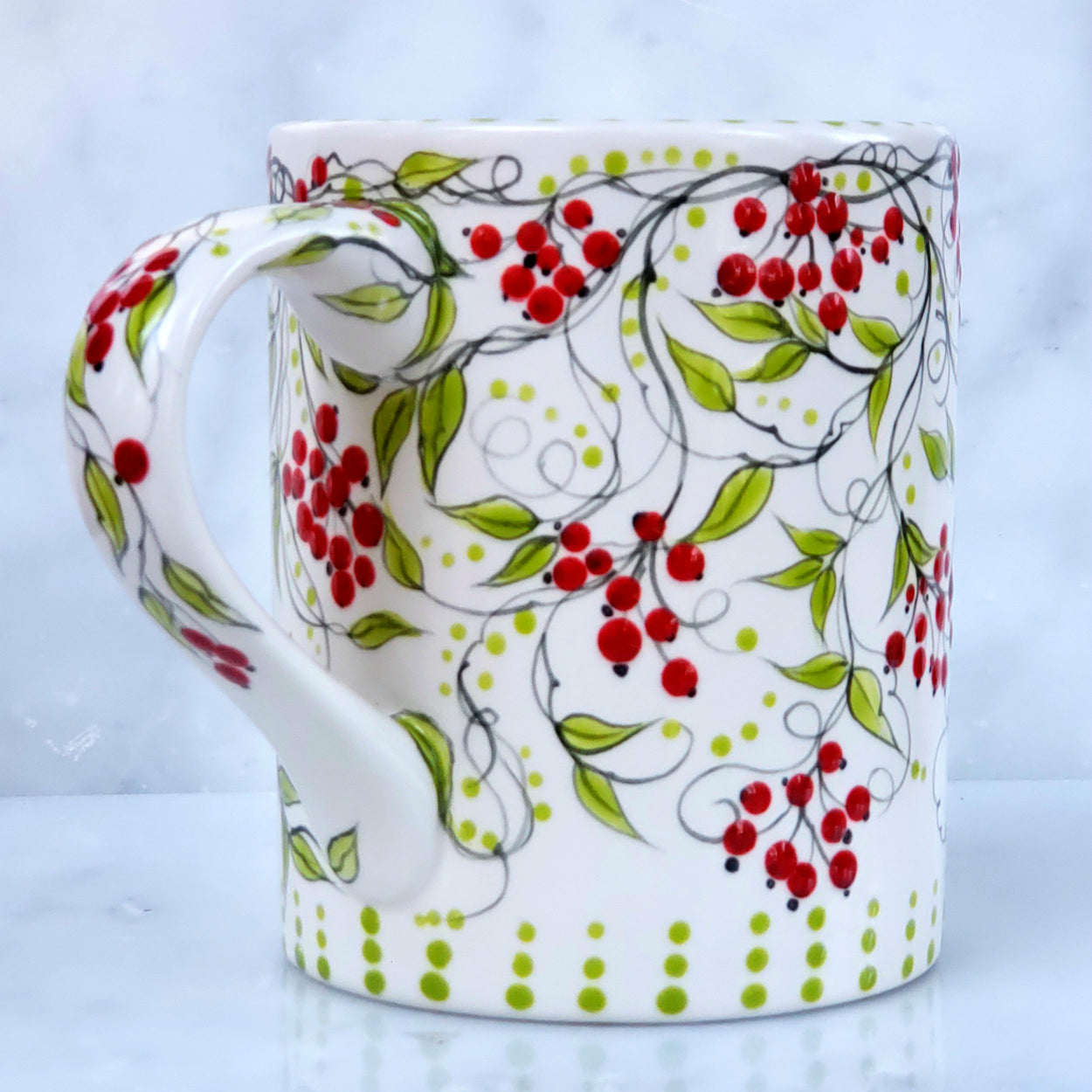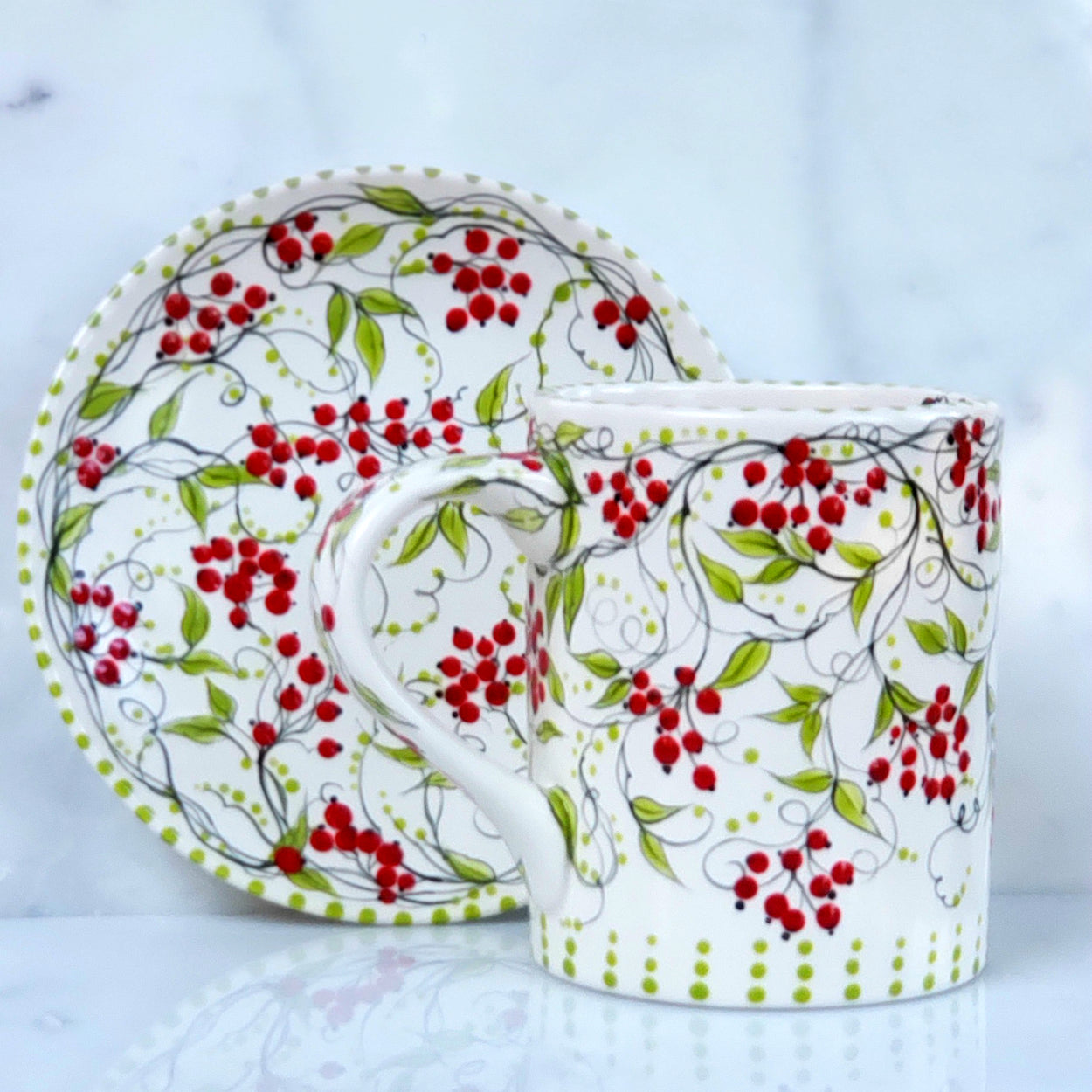 Paula K Odell
Hand Painted Red Berry Mug
This mug is so sweet...and is a teensy bit festive!
With it's freehand dark green vines, plump little red berries falling inside and lime colored leaves this one is really special!...and just wait until you feel the soft satin glaze...it is so cozy in your hands!
Each piece is a freehand design and varies some...no two are exactly alike.
Please be sure to check local pickup in checkout if you are local so you are not charged shipping. You can pick it up or I will drop it off on your doorstep free of charge.
15 oz. kiln fired ceramic mu
©2020 All Rights Reserved