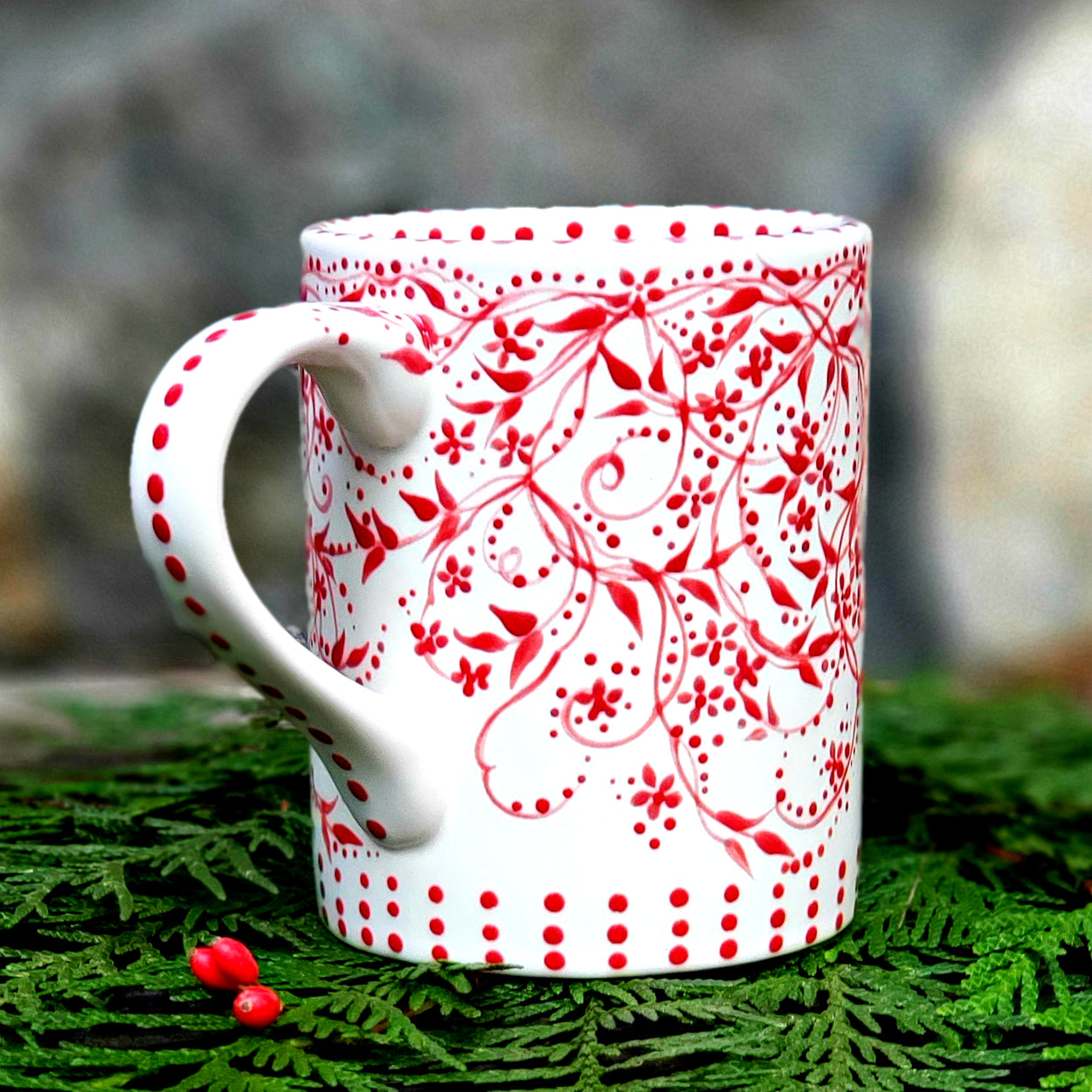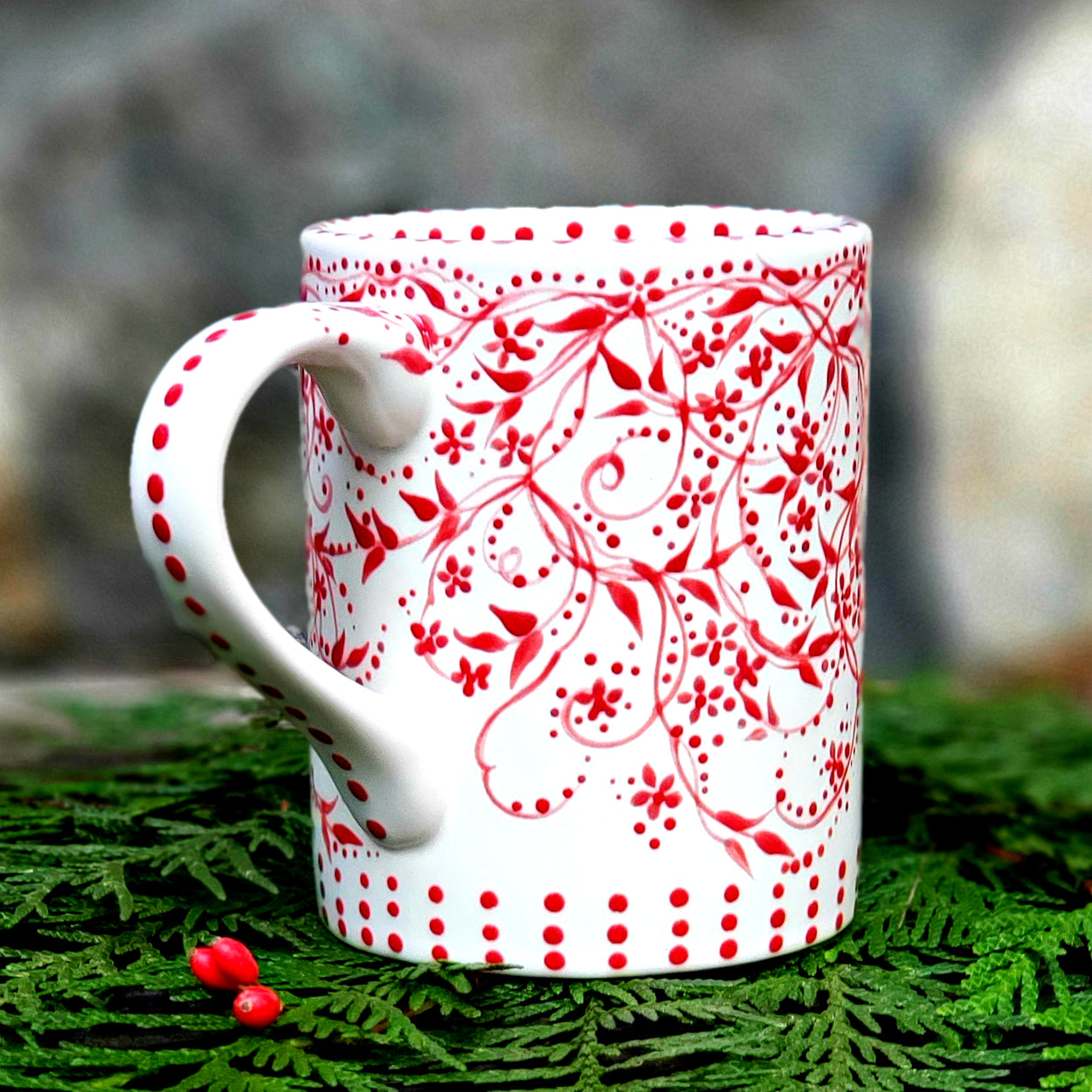 Paula K Odell
Hand Painted Red and White Mug
This fun festive mug makes the perfect Holiday gift ~ or a special treat just for you!
The freehand design has delicate little vines and tiny red flowers making it very special.
Covered in a soft satin glaze ~ just right for that yummy cup of coffee or tea!
Hand painted with love ~ bringing joy to your heart and warmth to your hands!
16 oz. kiln fired ceramic mug
Local pick up available...please be sure to check the box at checkout so you are not charged shipping.
If this is a gift please leave me a note and I will make a special card for you.
©2020 All Rights Reserved