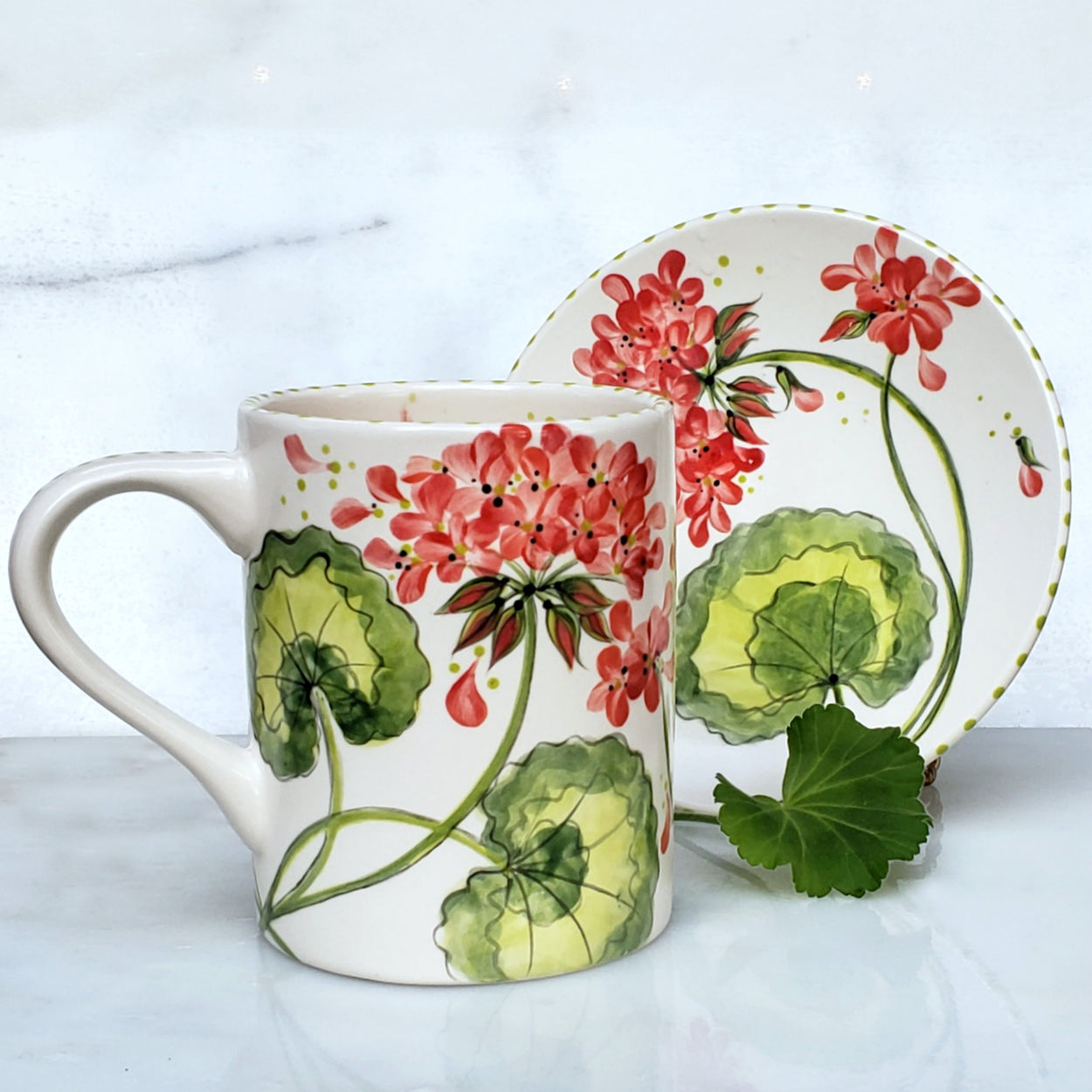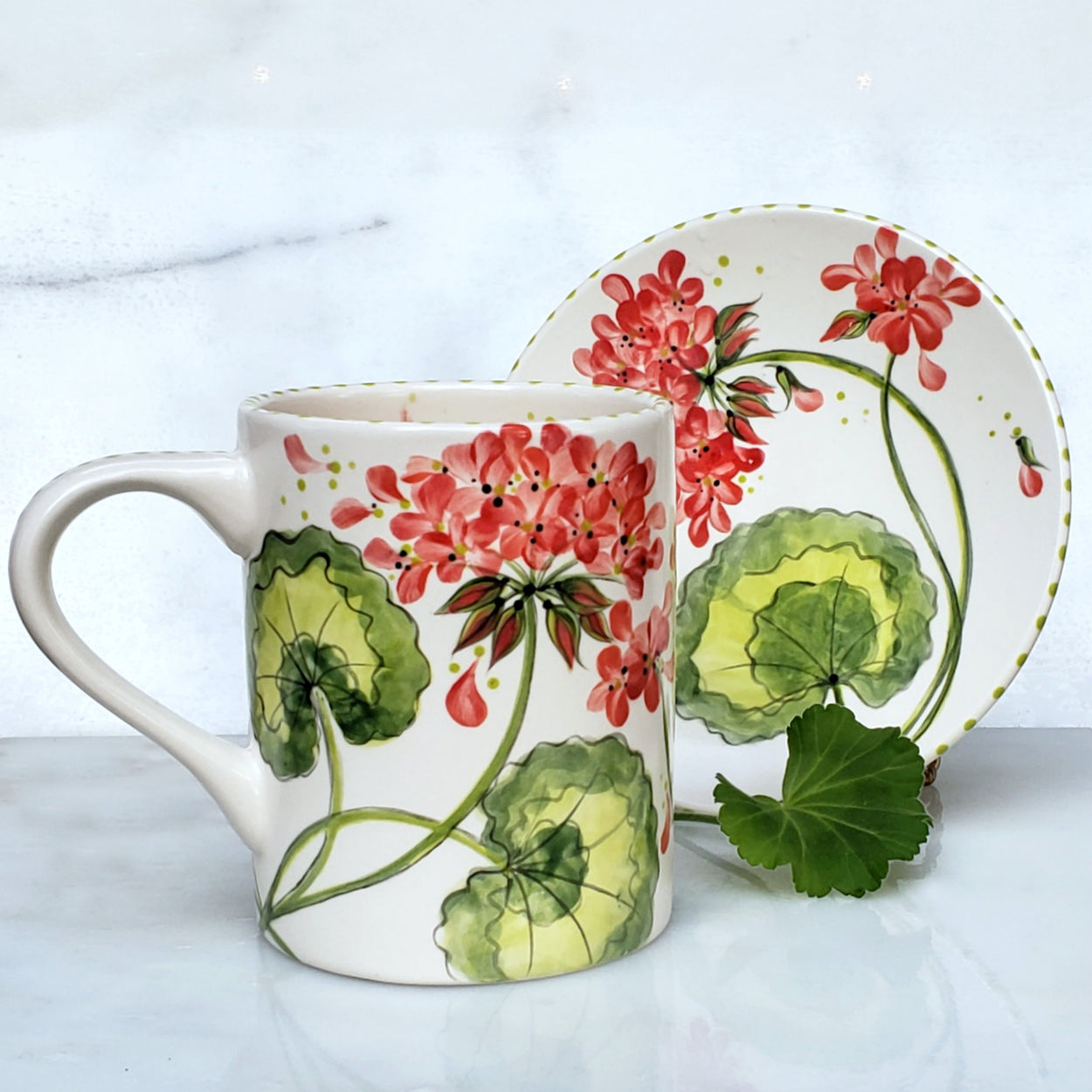 Paula K Odell
Hand Painted Geranium Mug and Dessert Plate Set
What could be happier than dancing Geraniums?
Hand painted in the most beautiful colors of soft peach with reds and lovely greens.
A wonderful soft satin glaze and petals floating on the inside of the mug make this  sweet set very special.
Enjoy a little Spring in the middle of Winter....

16 oz. Kiln fired ceramic mug
6 inch kiln fired dessert/cookie plate
(If this is a gift... please leave me a message and I will make a special card for you.)
©2020 All Rights Reserved