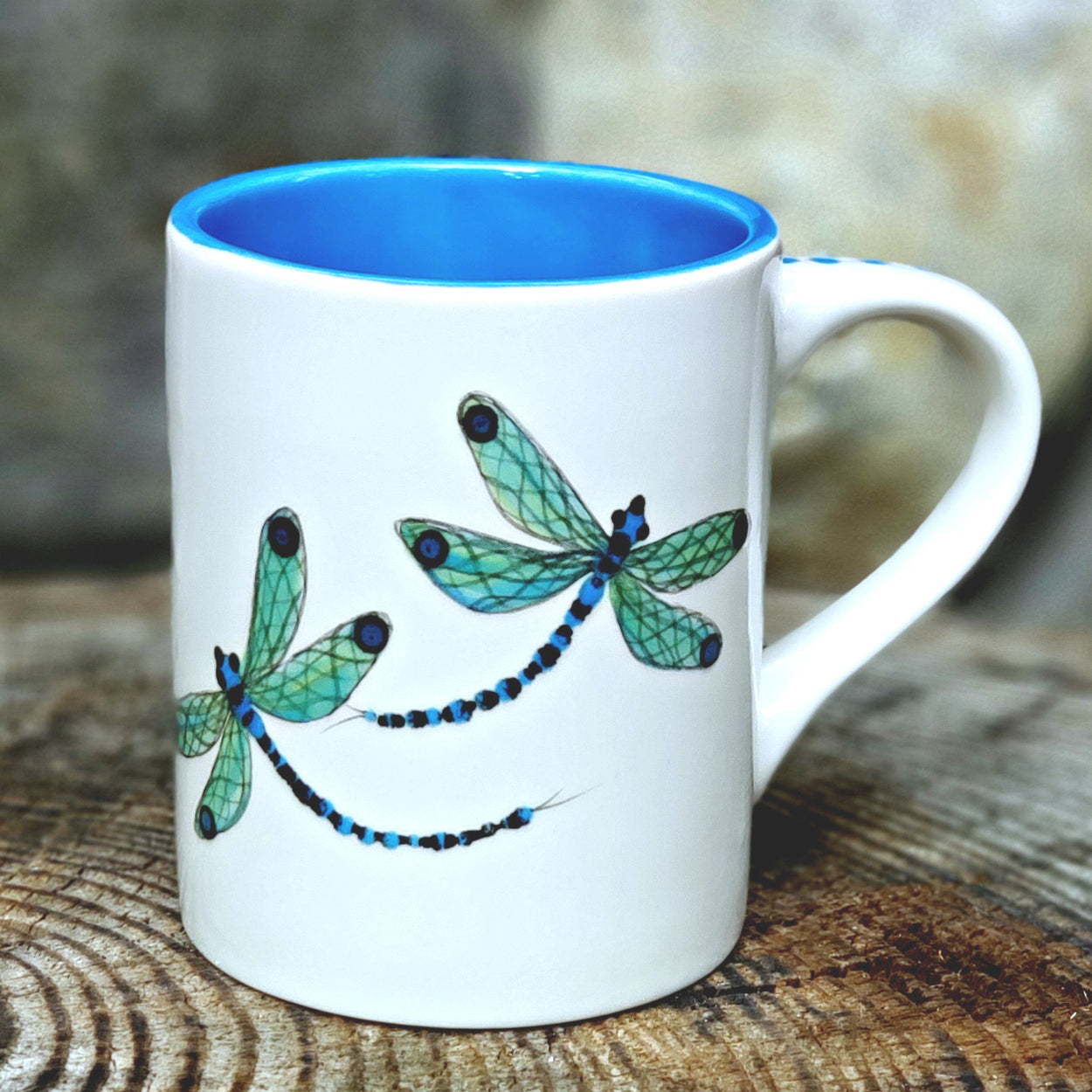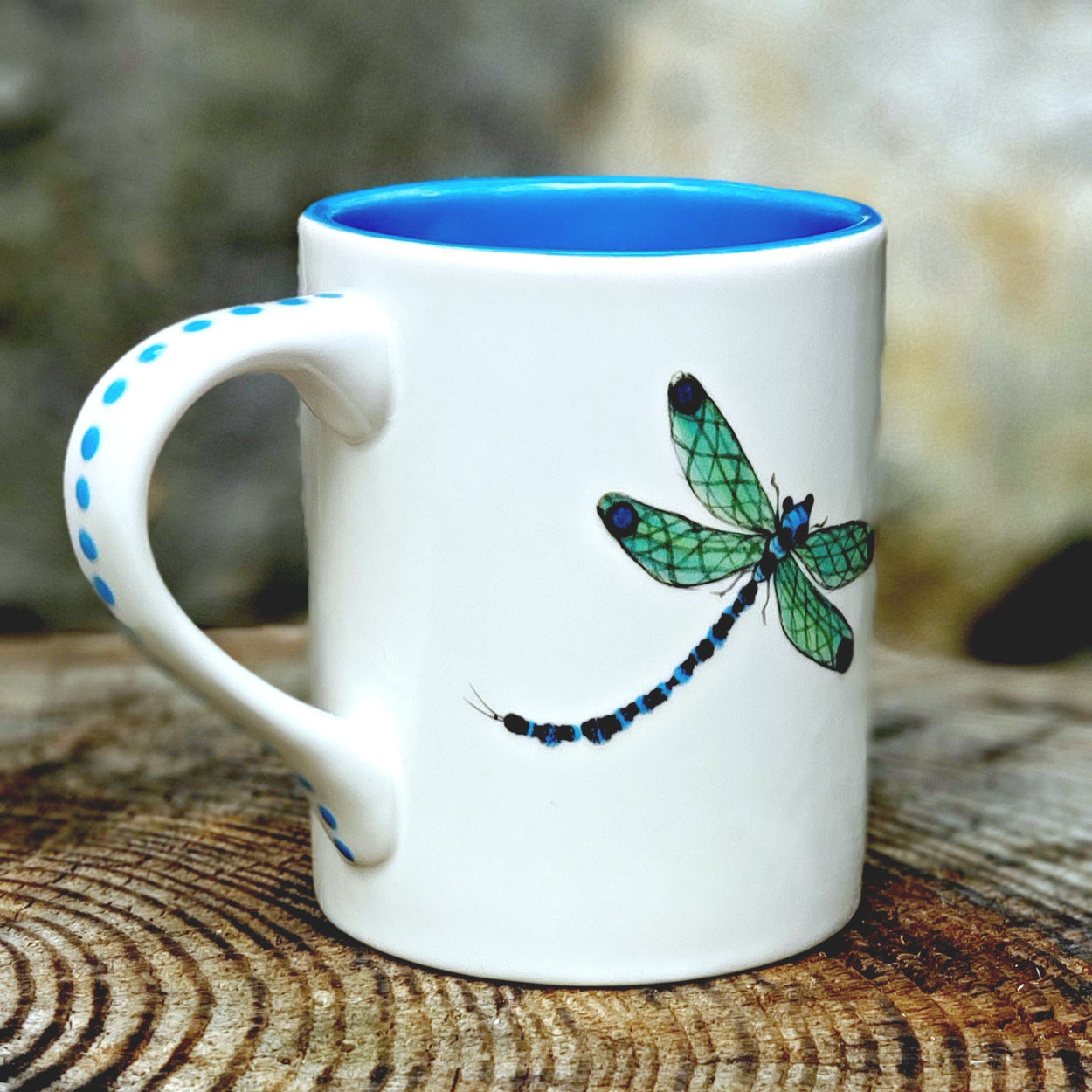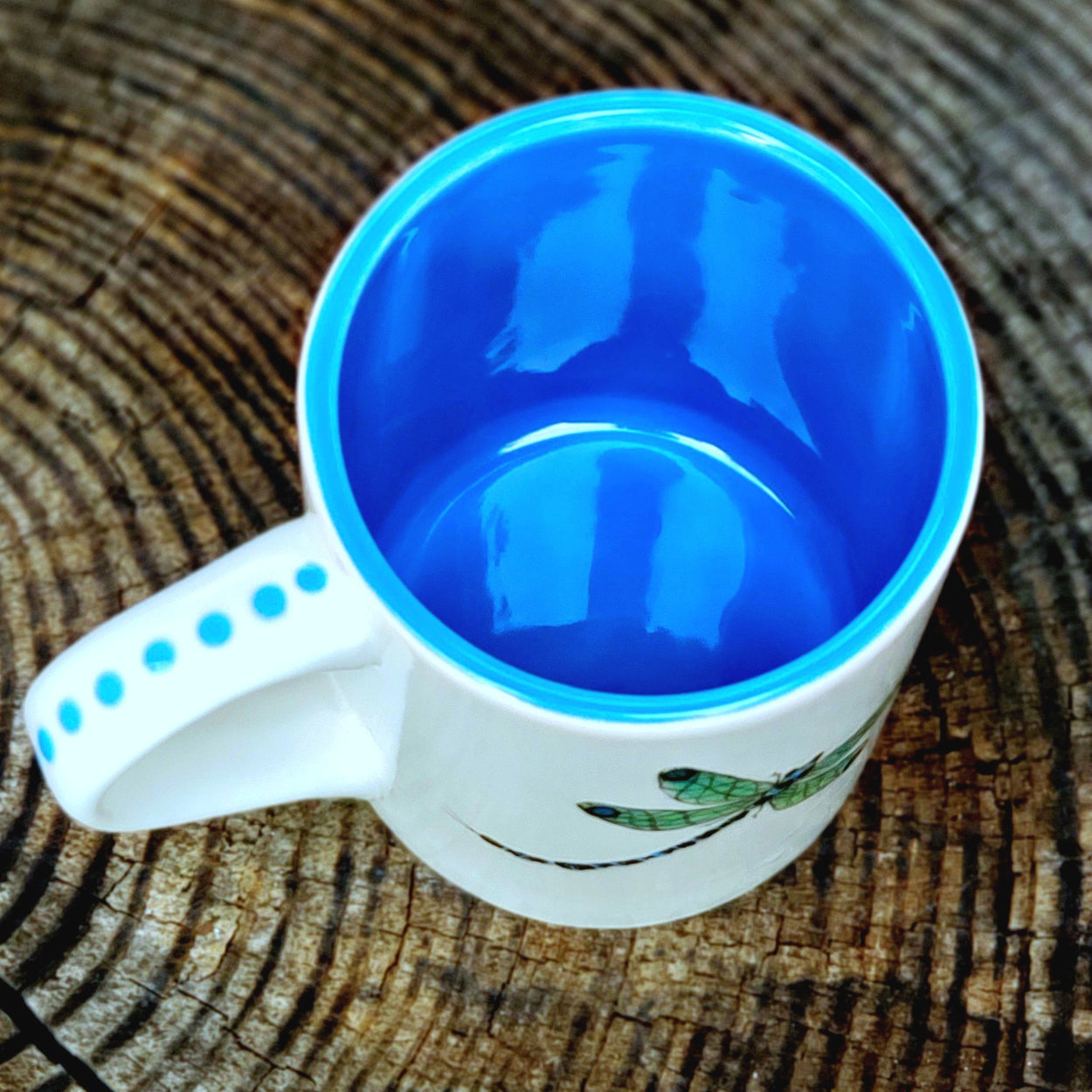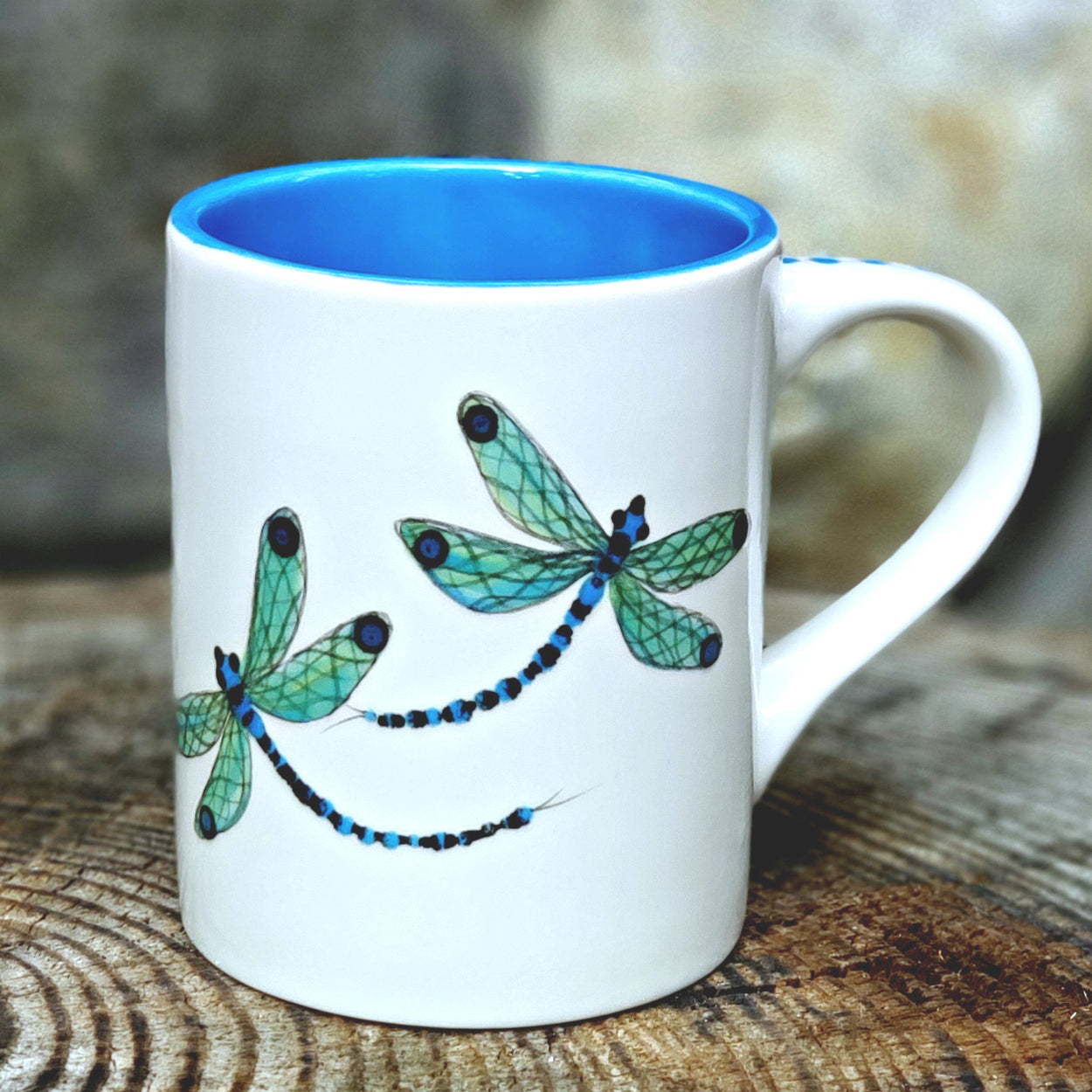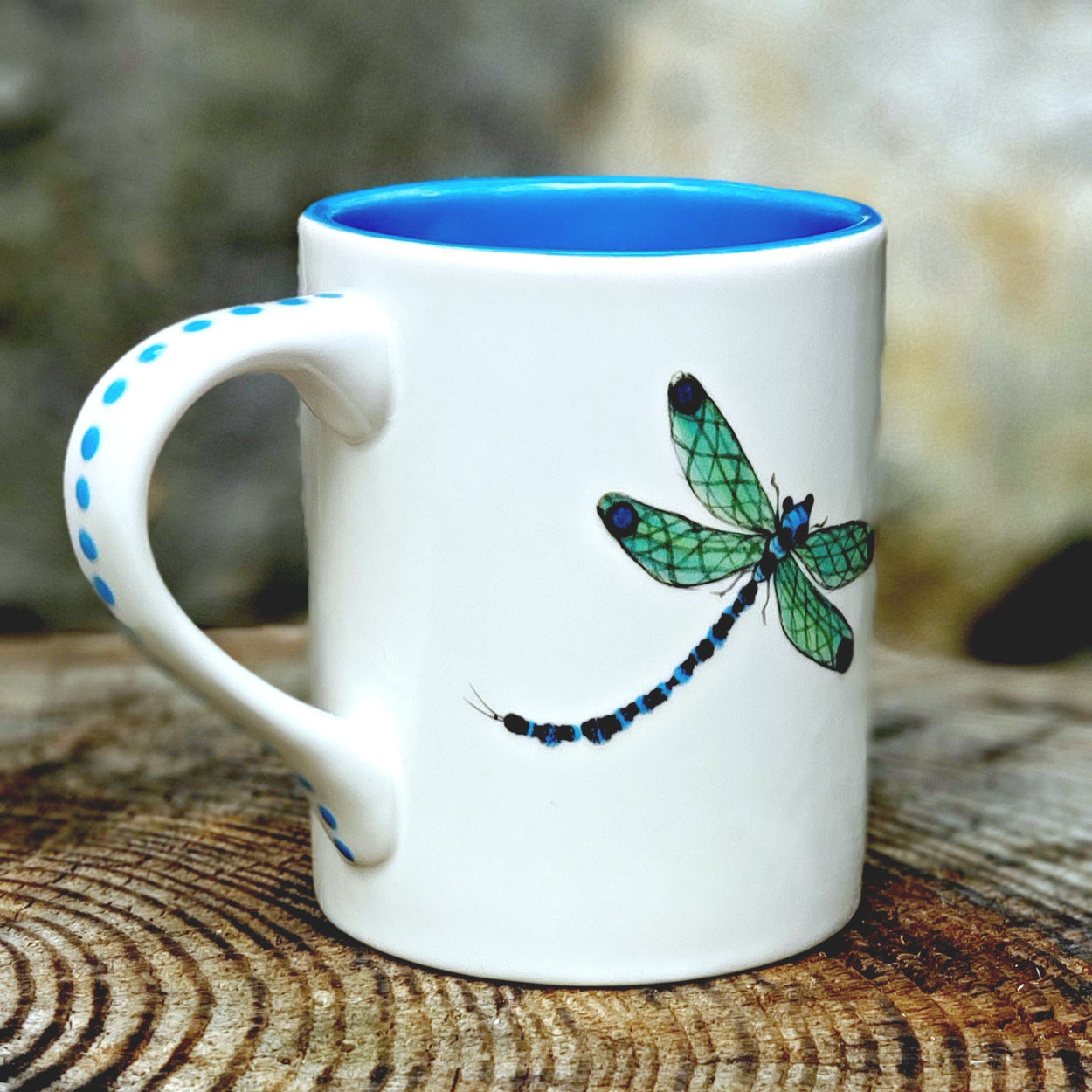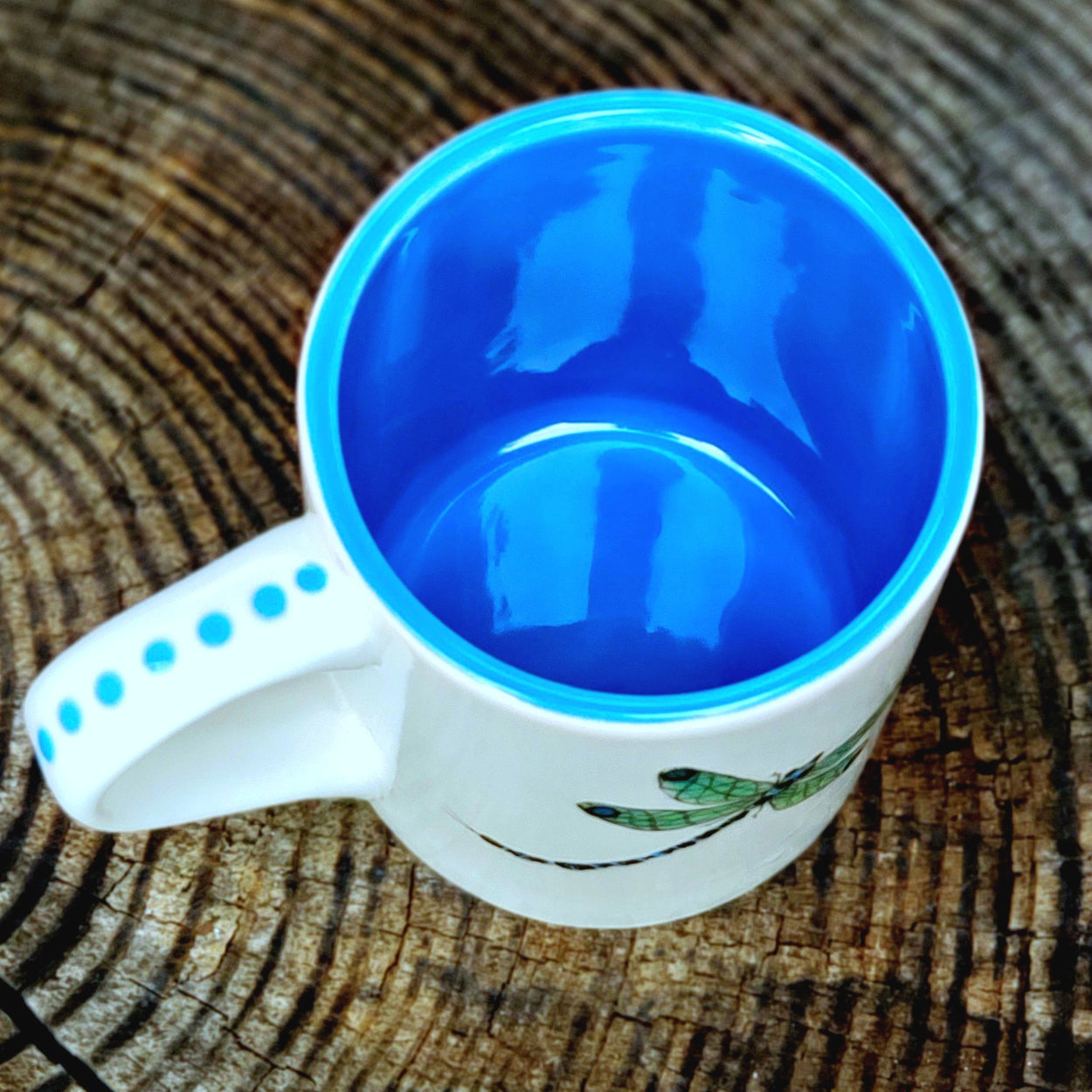 Paula K Odell
RESERVED LISTING FOR KRISTA Hand Painted Dragonfly Mug
This darling mug is so cheery!!
Hand painted Dragonflies are swirling about on both sides of the mug
and the inside is glazed in the most beautiful bright aqua....and the soft satin glaze on the outside feels as smooth as silk in your hands.

Perfect for your morning cup of coffee!
Each one is unique as they are a freehand design.
Kiln fired 16 oz. ceramic mug

©2020 All Rights Reserved