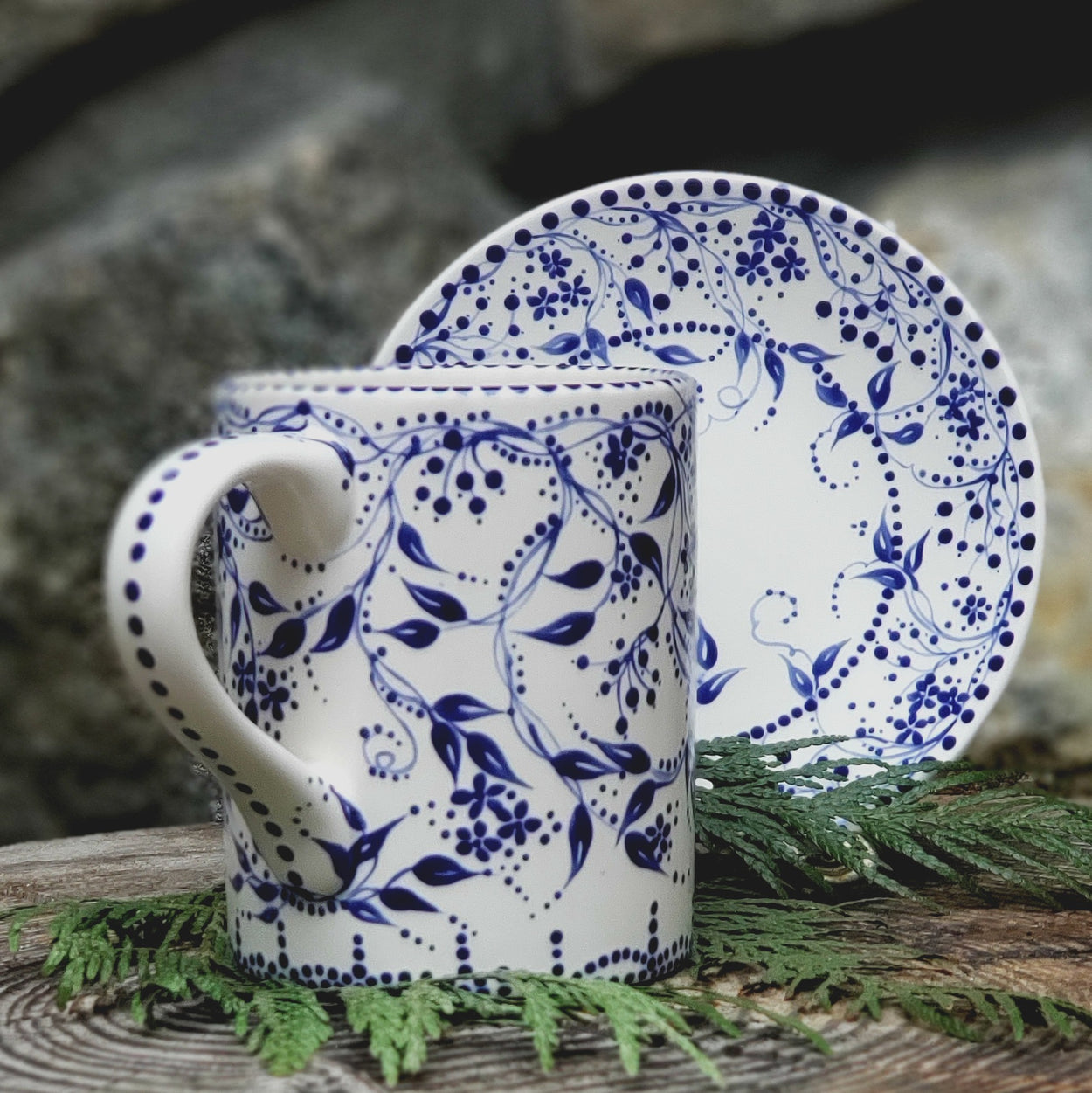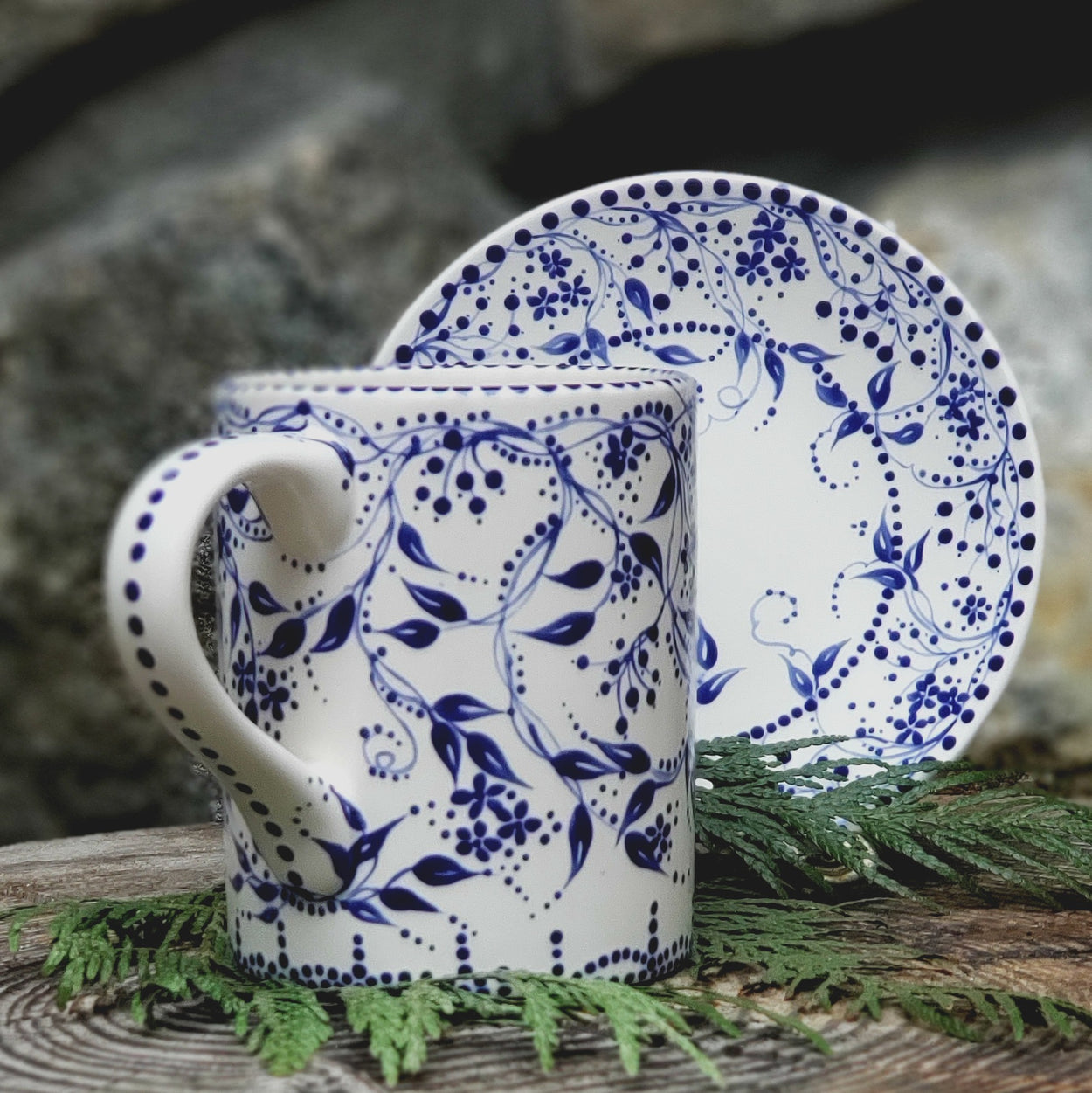 Paula K Odell
Hand Painted Cobalt Blue Mug and Dessert Plate Set
 One-Of-A-Kind Exclusive Christmas Set!!!
Delicate cobalt blue vines and berries cover the entire mug and even trail inside. The sweet dessert/cookie plate is so special. The tiniest flowers are scattered about in this wonderful all over design... truly one-of-a-kind!
and... the soft satin glaze makes it feel absolutely wonderful in your hands!!
16 oz. kiln fired ceramic mug
6 inch kiln fired ceramic dessert plate
©2020 All Rights Reserved