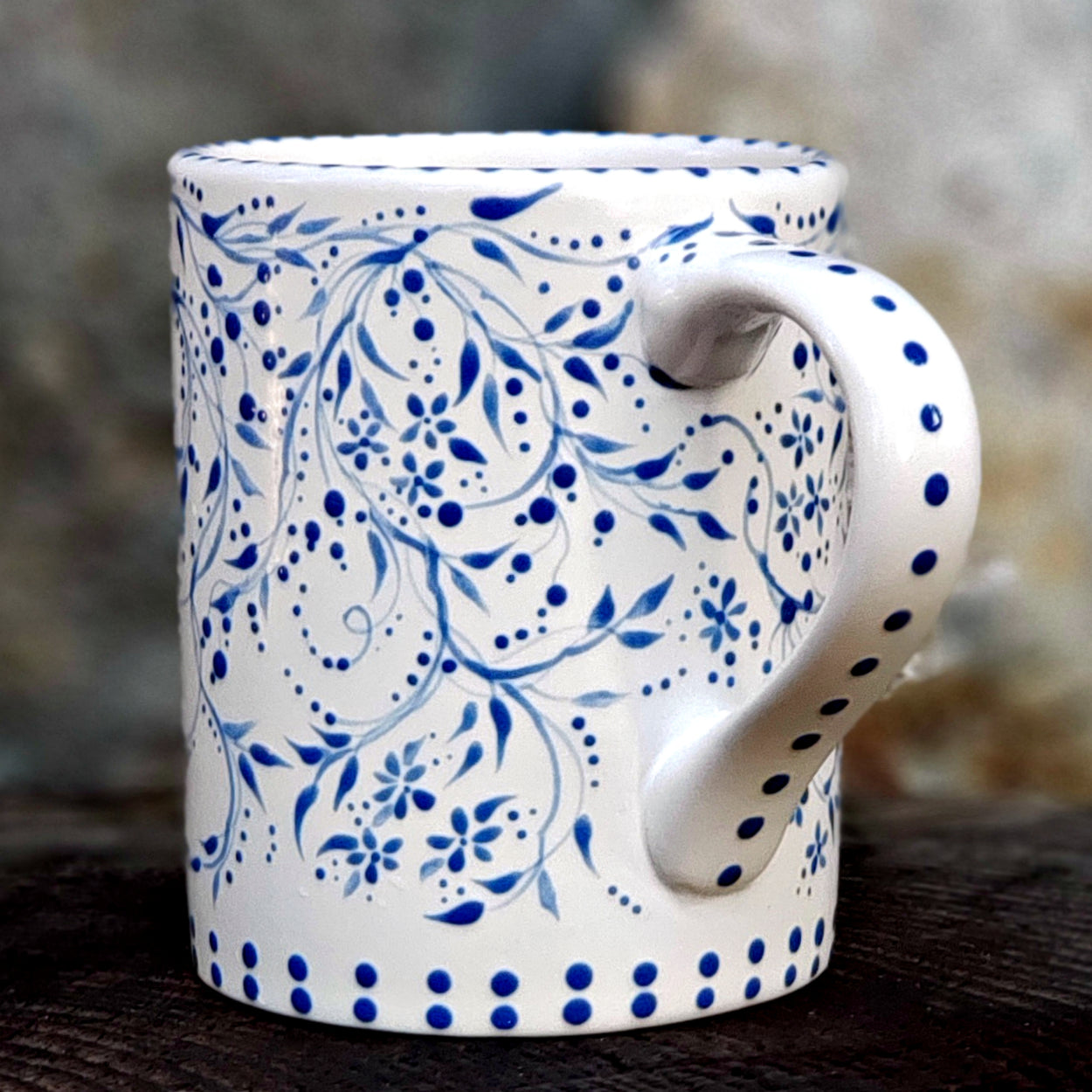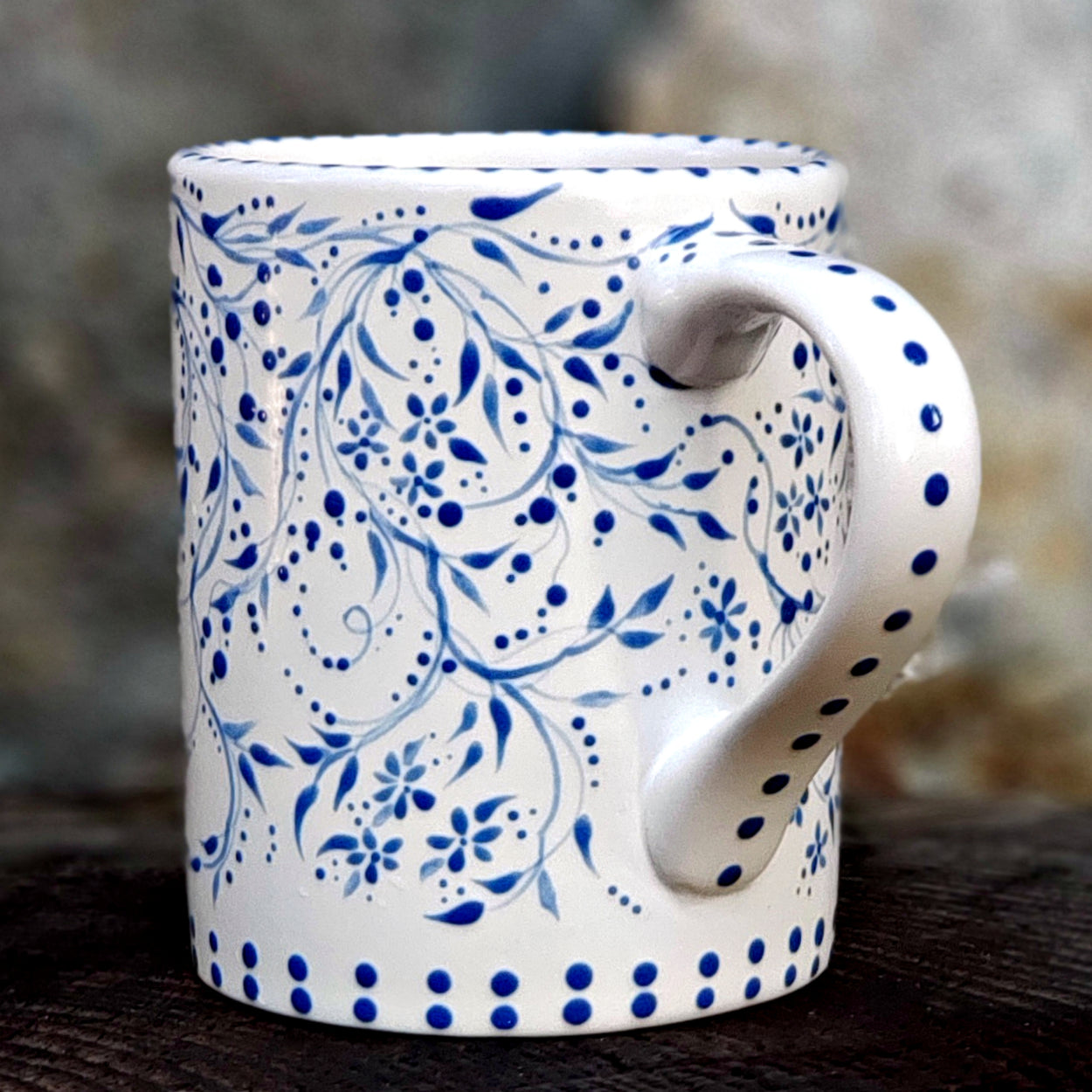 Paula K Odell
Hand Painted Blue and White Mug
If blue is for you!
This beautiful blue and white all over design is a lovely as can be!
Trailing vines, berries, sweet little flowers and a soft satin glaze make this have the look and feel of old fashioned dishes. 
16 oz. kiln fired ceramic mug
 If this is a gift please leave me a message and I will make you a beautiful card.
Please be sure to check local pickup in checkout if you are local so you are not charged shipping. You can pick it up or I will drop it off on your doorstep free of charge.
©2021 All Rights Reserved