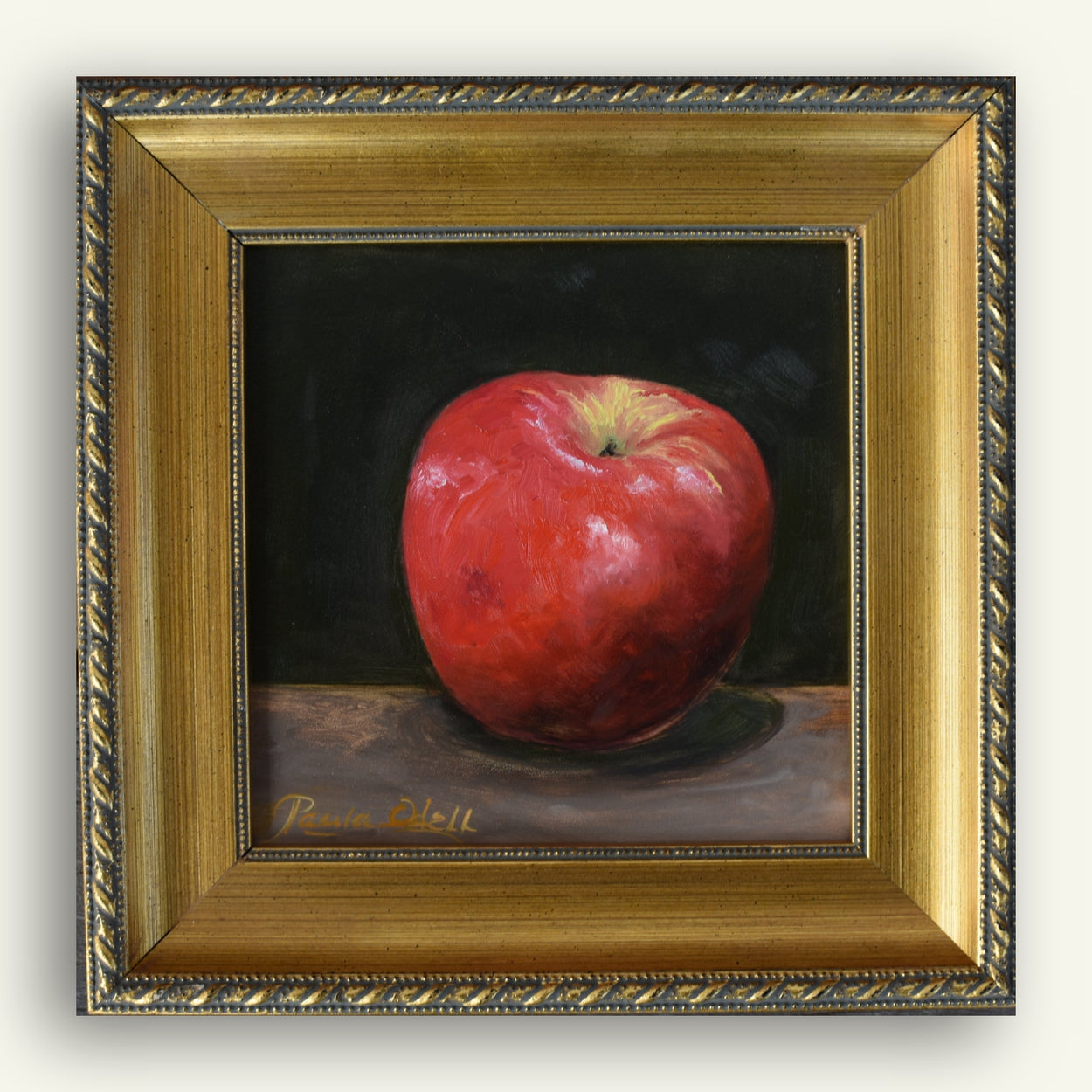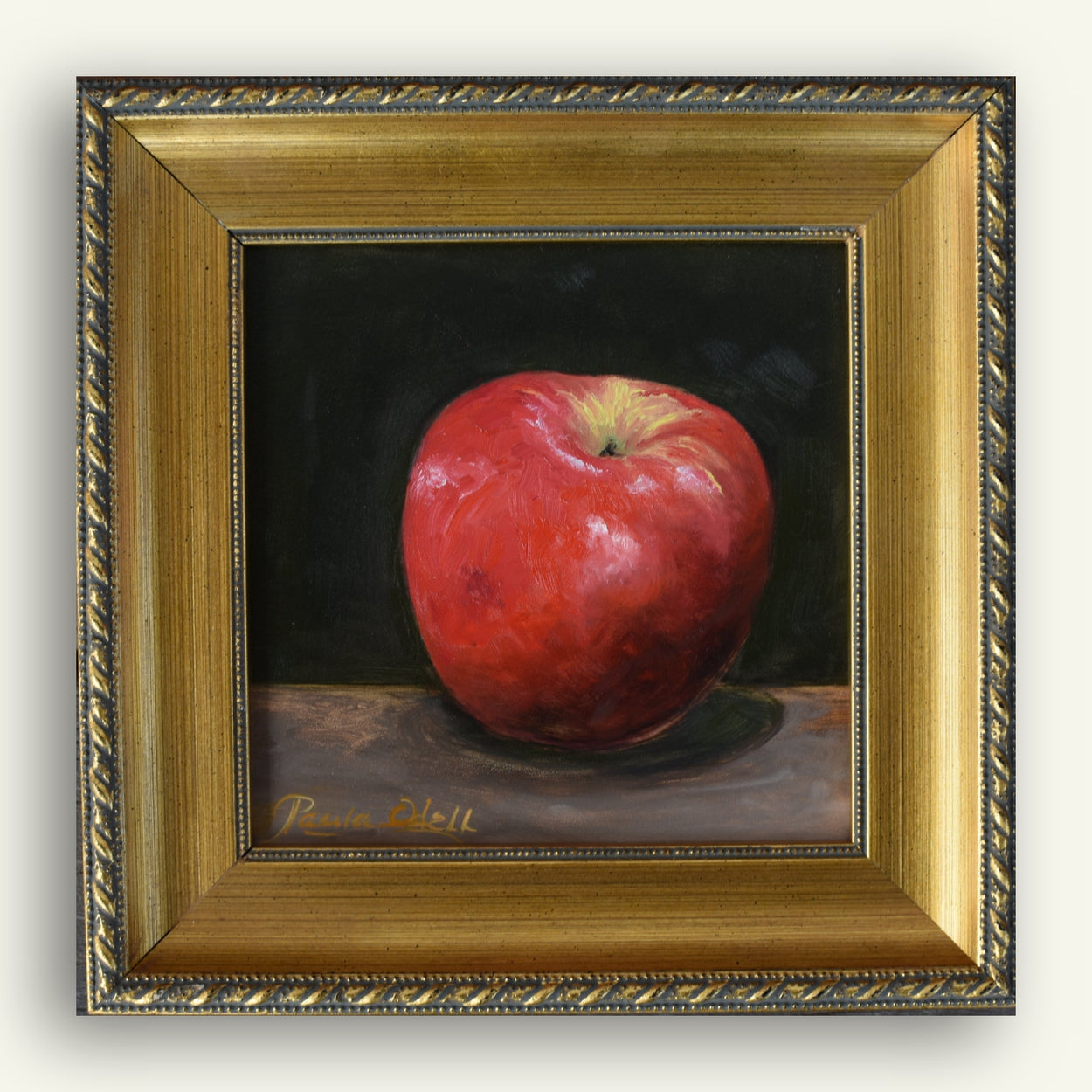 Paula K Odell
"An Apple A Day III" 6x6
Original oil painting on panel of a juice Apple as it sat right front of me. 
Painting is 6x6...including frame measures 8 1/2 x 8 1/2
Comes in this beautiful gold leafed wood frame...and is wired and ready to hang. 
Thank you so much for having a look!
-Please remember colors can vary slightly depending on the computer monitor.
©2022 All Rights Reserved